Pls put
Entry Bannar.
Learn more about other products!
Sales Promotion: discounts and gifts.
Please send an inquiry!
Sales rank:China's top three.

Sample: Support sample order.

OEM: Support technical changes.

Free train: plant training on installation and maintenance techniques.

QC: Quality inspection before delivery for each unit.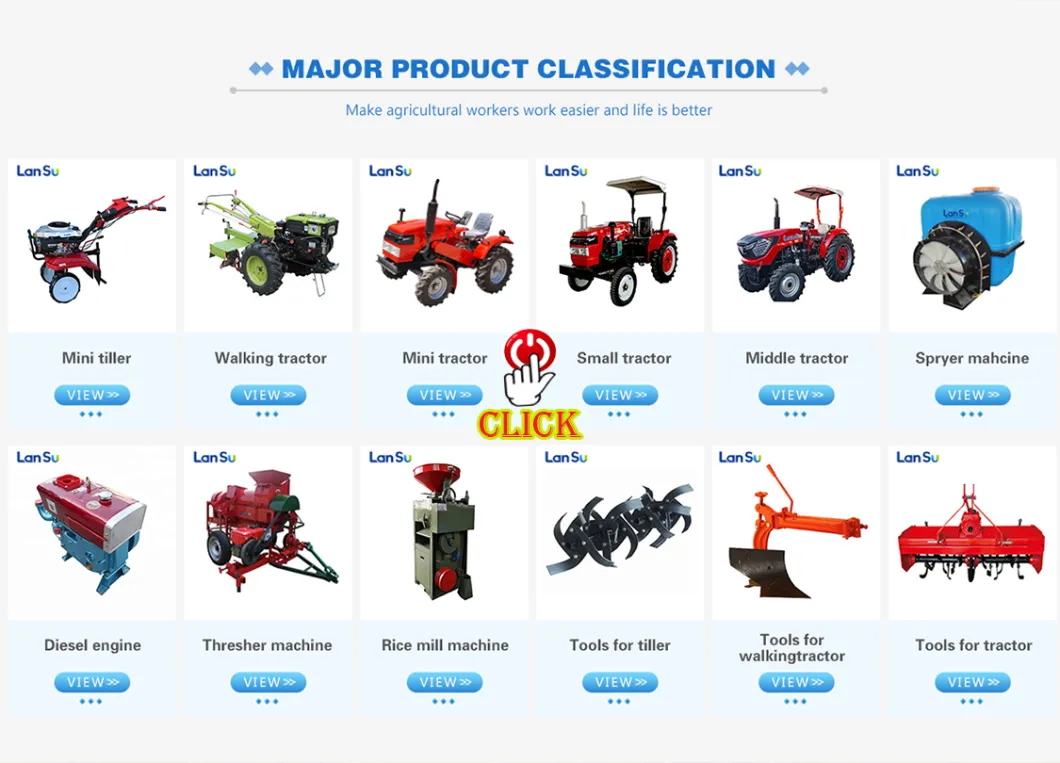 Usage: weeding in the field and returning the grass to the field after breaking it up
Pls put
Entry Bannar.
Learn more about other products!
Sales Promotion: discounts and gifts.
Please send an inquiry!
Name:LS-220B grass crusher
Features: 1. It is light, compact, flexible and easy to operate, and has strong adaptability to land blocks. It can be easily operated in Hilly and mountainous areas.
2. Wide-width scissors type grass crushing, high horsepower drive, high speed and efficiency, good crushing effect;
3. The design of semi-clutch and safety extinguishing device has high safety.
4. Knife-throwing rollers with high passing rate and long blade life;
5. The height of weeding can be adjusted to retain the moisture of surface velvet.
6. It can be used as a general multi-functional micro-tiller.
Main technical indicators:
1. Power: 208ml/170F/3600rpm/4.1kW gasoline engine
2. Traction part: small six-grade multi-functional micro-tiller, 500-7 tires
3. Size: 144*115*72cm
4. Weight: 130kg
5. Working width: 60cm
6. Roller speed: 3000rpm
7. Rotary radius of cutter roll: 13cm
8. The length of blade is 80mm, the number of blades is 2 rows * 5 groups * 6 pieces, non-fixed installation
9. Operating efficiency: 2 mu/hour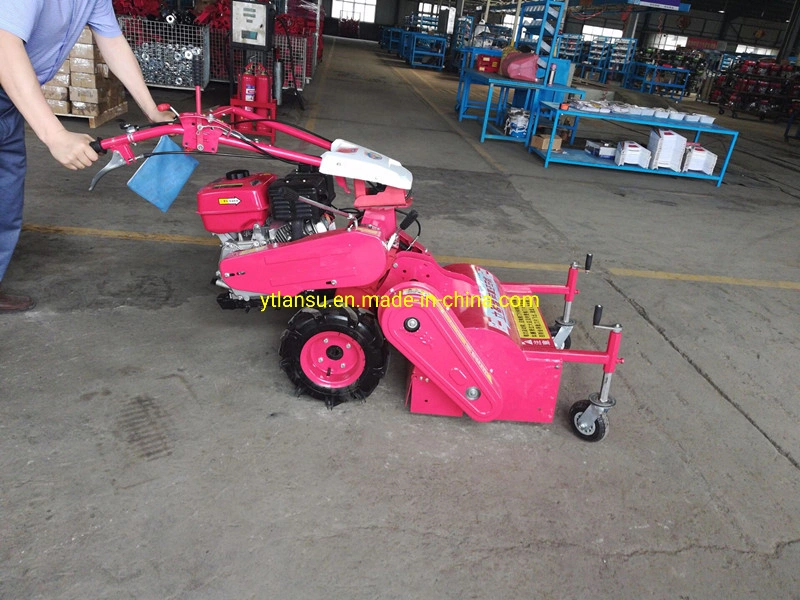 Name:LS-340B grass crusher
After the grass is broken, the grass is covered on the ground, which prevents moisture from dispersing and makes it difficult for new grass to grow, which inhibits the growth of weeds. And the broken grass is on the ground, not easy to ignite, have the effect of fire prevention.
Advantages of our grass crusher:
1. Power 170F, function width 40cm, small grass crusher, used for nursery, orchard, field weeding, characterized by light, flexible, convenient operation, high efficiency and fast
2.. Y type 3 knives, blade for sawtooth swing knife type, 12 sets of 36 pieces.
3. Dynamic balance iron is added to the shaft. Left and right each have a balance iron, so that the machine vibration is small, small noise.
4. Narrow tire, suitable for ditch walking, wide tire, anti-skid function. Differential bearings are also added to facilitate steering. Increase neutral clutch, convenient machine back.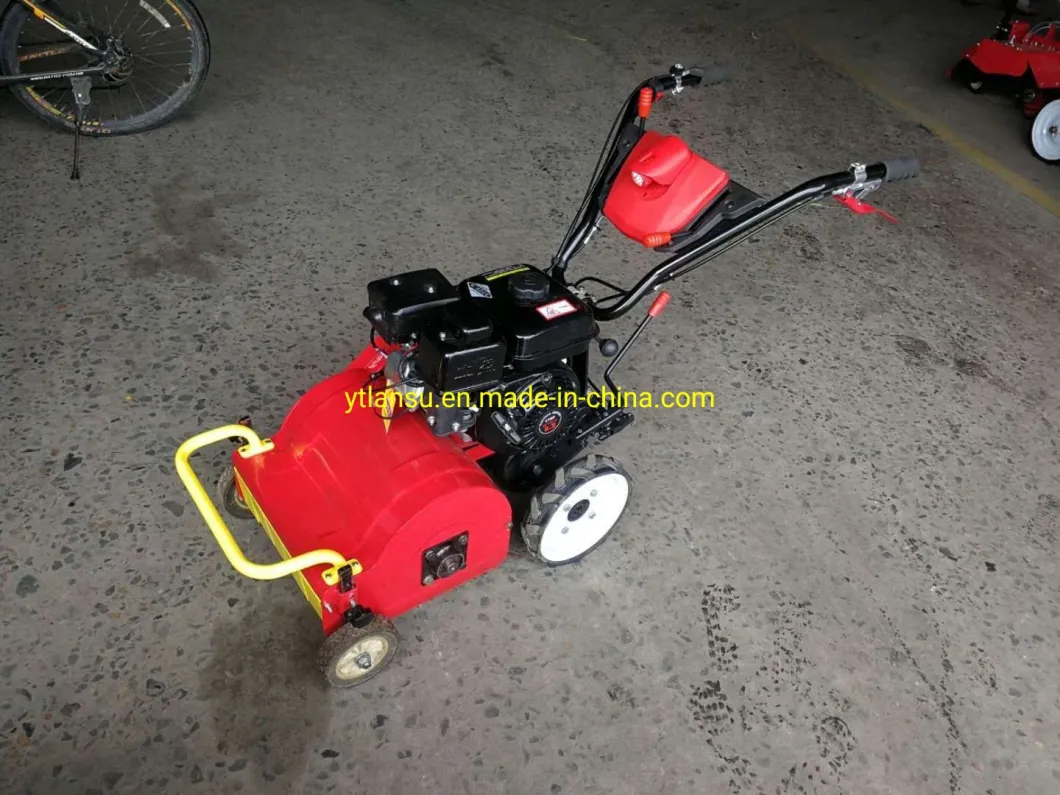 Name: LS-240B Grass cutter
boundary dimension:    1600×900×800mm
Weight:    75kg
Transmission mode:    belt drive
Main clutch type:    Tensioning wheel
Power:    4 kw
Rated speed:    3600r/min
fuel type:    gasoline
Type of mowing device:    disc knife type
Number of mowers:    2
Working range of mowing:    ≥80cm
Speed of mowing operation:    2.0-4.0km /h
Stubble height:    6-8cm
Cutter head speed:    2000-2500r/min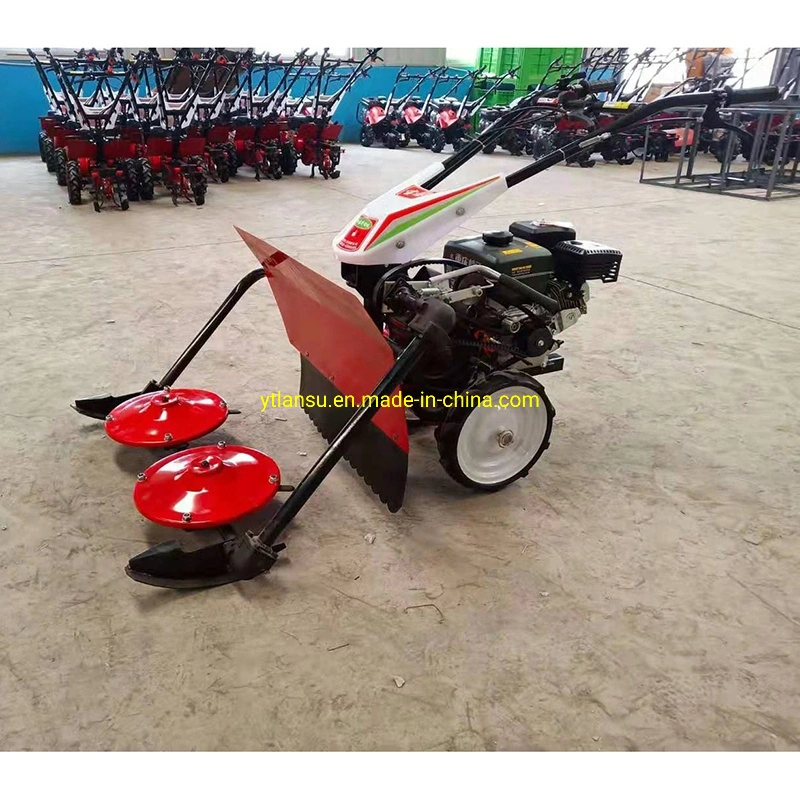 Name: LS-240B Grass cutter
structural style: rotation type
Rated speed: 3600r/min
boundary dimension: 1640*550*870mm
working width: 48cm±0.5%
Engine output transmission mode: Shaft + belt drive
Main clutch type: Tensioning wheel
Cutter head (or blade) transmission mode: shaft drive transission
Maximum Raceway Radius of Cutter Head (or blade) : 24cm±0.5%
Number of knife head (or blade) : 1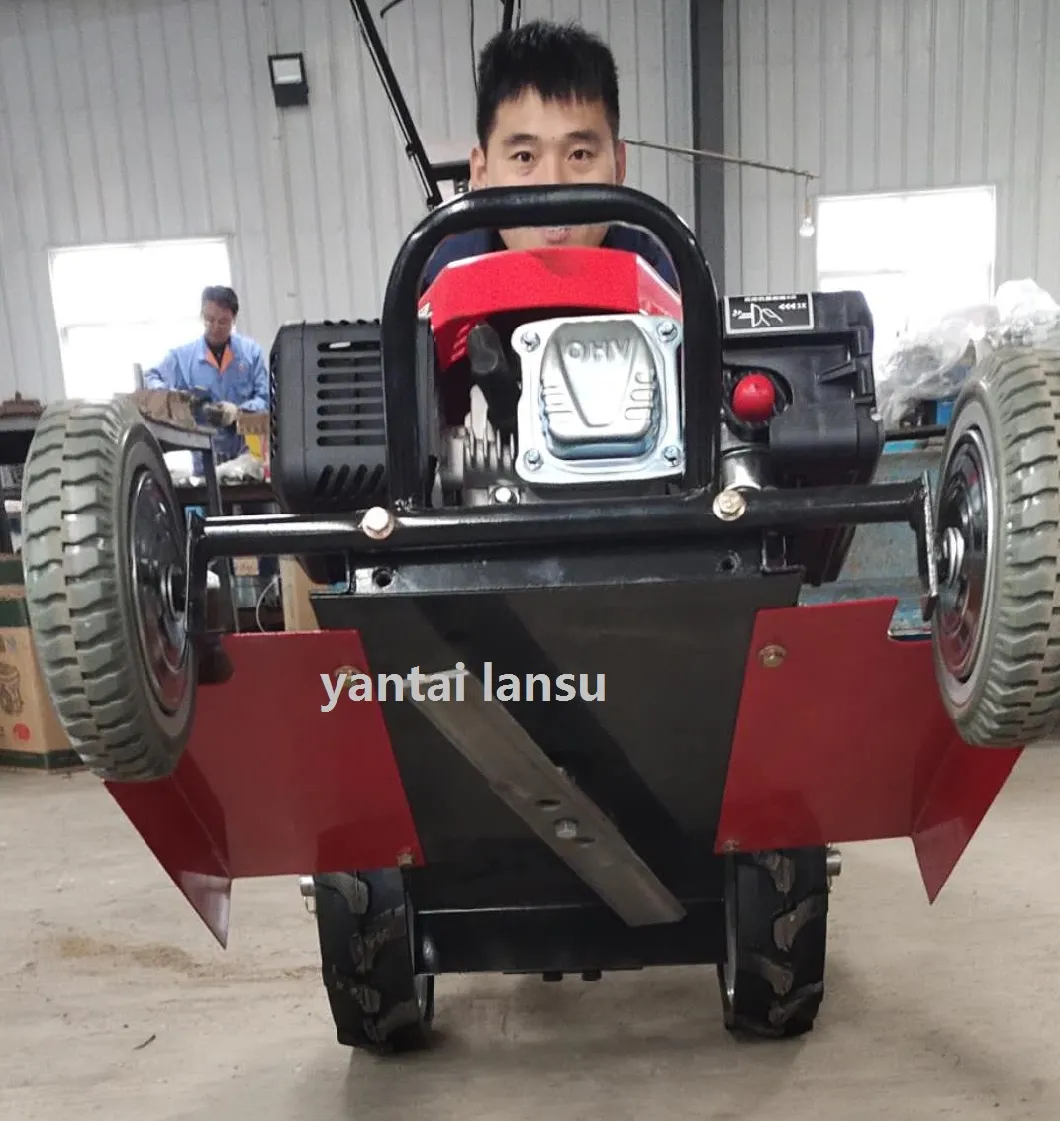 Name: LS-210B Grass cutter and Harvester
It can be used as a general multi-functional micro-tiller.(Deep rotary blade,Tobacco field weeding wheel,rotary blade 3pcs*4group,Adjustable ditcher ,Professional ditche,Main technical indicators)
| | |
| --- | --- |
| Name | Rice and wheat harvester |
| Model | LS-210B-170 |
| Matching Power | 170F Gasoline |
| Gear | 6-Gear Microtiller |
| Working width | 800mm |
| Number of working rows | 2 rows |
| Tire | 400-8 |
| Weight | 135 kg |
| Size | 1700*810*1180mm |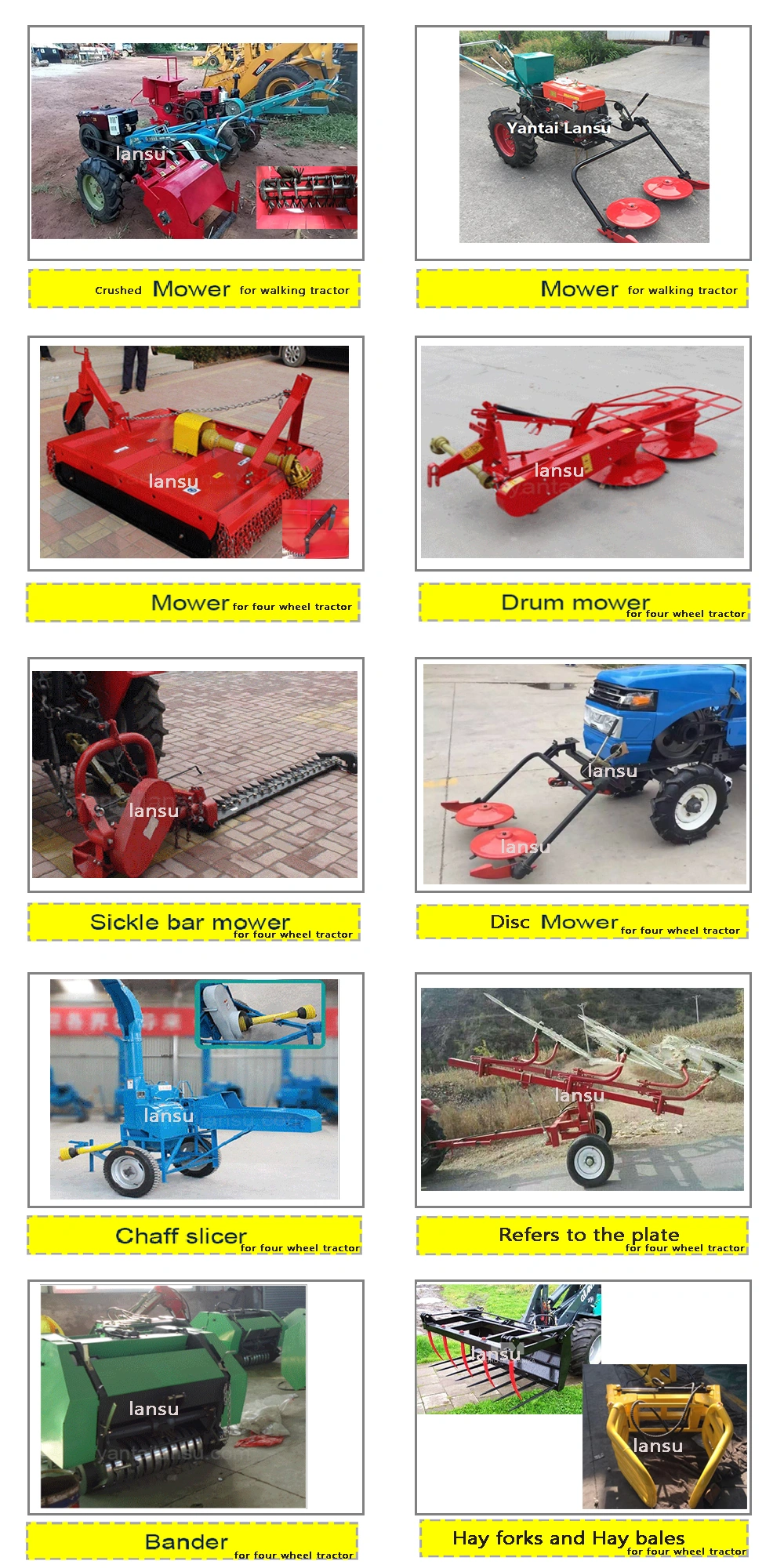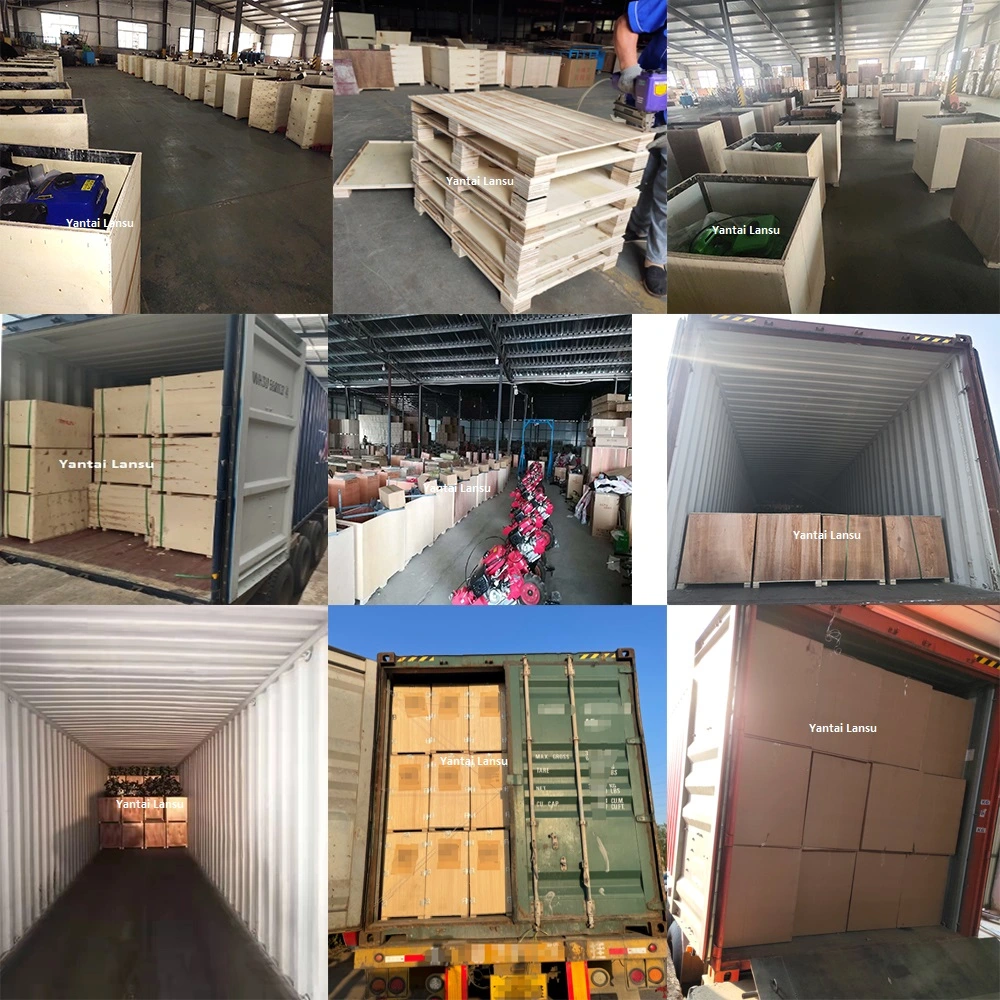 With more than 20 years of industry experiences, our international trade headquarters located in port city -Yantai, machines produced in Yantai, Weifang, Linyi, shandong China. There are seven series with over sixty various of farming machines available including power tiller, walking tractor, four wheel tractor, spray machine, thresher and supporting farm tools,such as rotary tiller,plow,harrow,front loader,backhoe,grass bander, trailer,pump,corn planter,corn harvester and reaper. Already passed the international certification agency -S G S certification,technical person can be sent abroad. In the field of farming machinery,we can meet diverse customer needs by advanced technology and most popular agricultural machine.Exported to more than forty countries especially South America,eastern Europe,middle america and we are quality supplier of assistance to agricultural machinery project in africa. with prefect One-stop agricultural machinery products service system we get nice reputation. We are committed to creating benefit for our customers and our goal is to allow farmers in the world to enjoy reliable, quality, affordable complete set of agricultural machines.
3. Our commitments:
a. With us, your funds is safe.
b. At least 12 months warranty, quality inspection before shipment.
c. Factory direct supply farming machinery and support you earning more money.
d. Near the port, rapid production and without M O Q, on time delivery.
e. OEM available, providing customized feature machine to enlarge market share.
f. Quick answer in 10 minutes.
Affordable price, reliable quality, enjoys farming.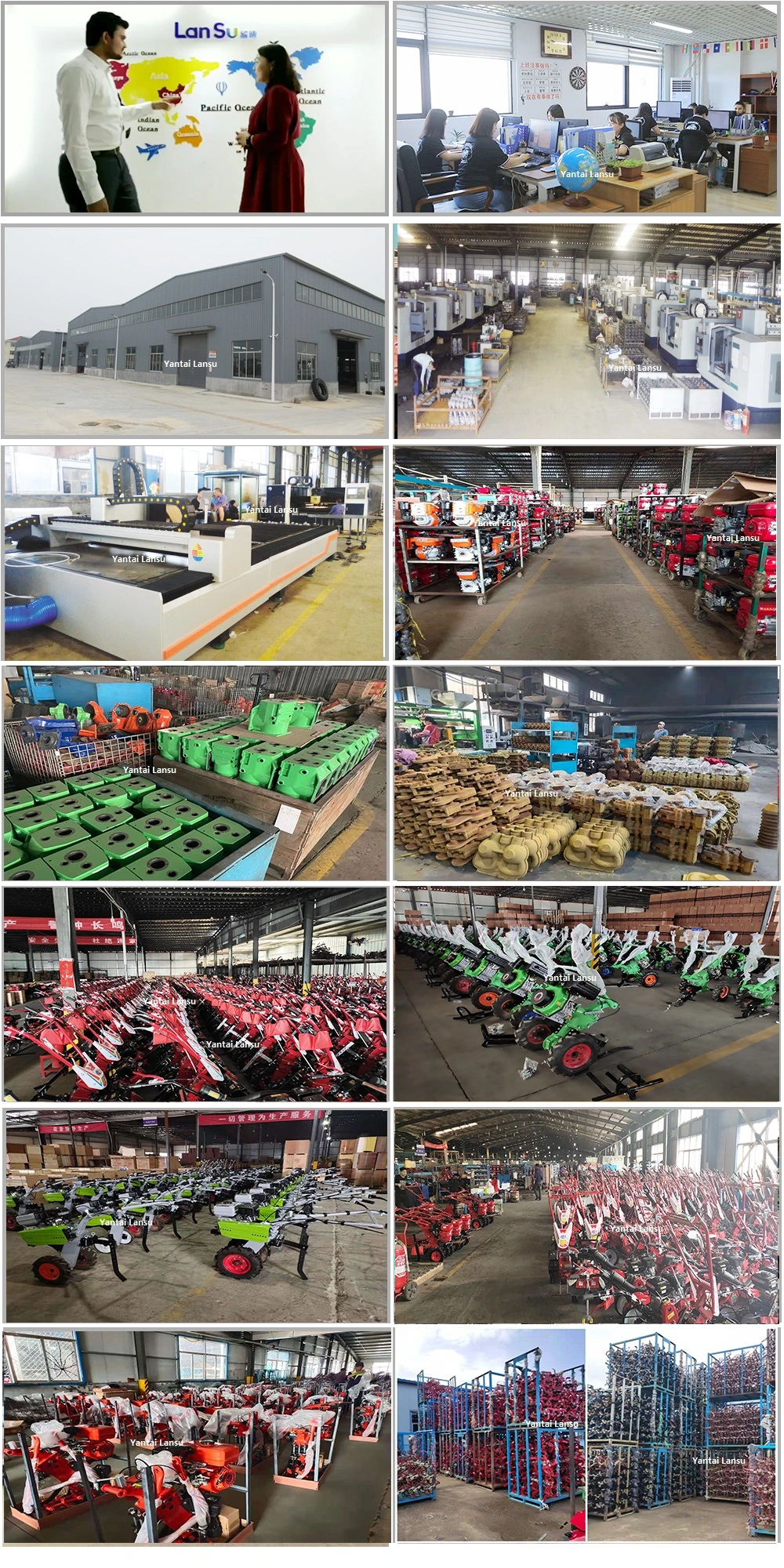 Pls put
Entry Bannar.
Learn more about other products!
Sales Promotion: discounts and gifts.
Please send an inquiry!